Friday Night Dining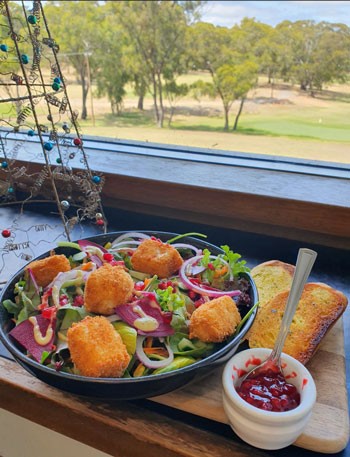 Friday night our talented kitchen team offer a range of tasty yet surprisingly affordable meals. View the Friday Night menu here, plus there is an in-house Specials Menu that changes week to week.
Member Draw
Members also enjoy the opportunity to win the Member Draw valued up to $1000. So why not join as a Social Member for as little as $90 which includes a $75 bar credit, plus a $5 bonus for every $100 added to your bar wallet.
The Member Cash Draw displays live on TV screen in the bar. The prize jackpots each week until won, up to $1000, thanks to James Leo of Ray White Real Estate Flagstaff Hill
The most recent results displayed below.
Chase The Ace
Now we have a new reason to be there!
A $5 Raffle ticket gets you into three Chase the Ace draws, plus the Community Raffle. Win meals and drink vouchers or one of the range of fabulous prizes! If your ticket has a number that is drawn your are asked to select a card from the face-down deck - pick the Ace of Spades and you win the jackpot! If there are no Chase the Ace winners, the prize jackpots to $1,000. Cards selected stay out of the deck, improving the odds with every draw.
The most recent results displayed below, and recent winners further below:
Member Draw and Chase The Ace Results - click to enlarge:
Tonight (6/5/2022) there were only four cards left in the deck, and Rick O'Donnell was lucky enough to draw the first card and choose the Ace of Spades, winning $1000.
Following general raffle spins to give out all the raffle prizes, we conducted a special spin of Chase The Ace for 3 spins with a new deck. Unfortunately no-one found the Ace of Spades (or is that "fortunately"). To top this off we had another single raffle spin for a $50 meal voucher.
Friday nights at the Flagstaff Hill Golf Club are a barrel of fun, so be sure to come along next week!